About Our Not-for-Profit Life Plan Community
Created to Serve You
Casa de las Campanas is the only not-for-profit Type A Life Plan Community in San Diego, California. Allow us to explain why we're so proud of that fact:
As a not-for-profit community, we reinvest any profits back into the community to provide the best environment and services we can. We make our decisions based on what's best for the residents, not shareholders.
A Life Plan Community like Casa provides a full continuum of senior care, including assisted living, memory care, skilled nursing and short-term rehabilitation on-site. Our residents never have to wonder what they'll do if their health needs change. They can receive higher levels of care in a familiar and trusted environment with virtually no increase to their monthly fee.
We're a Type A Life Plan Community, which means we offer a Type A Continuing Care Plan that allows qualifying independent living residents to transition seamlessly to any level of care if they need to. We offer both a standard plan that requires a lower entrance fee as well as a return-of-capital plan contract that calls for a higher entrance fee but returns 75% of your investment to you or your estate at the end of the contract.
With such a strong foundation, we're able to devote our energy to creating programs, activities and opportunities that inspire residents to find fulfillment. We value their skills and insight, which is why we offer over 40 resident-run committees that enhance community lifestyle.
It is our privilege to share with you Casa de las Campanas' 2022 awards, which include: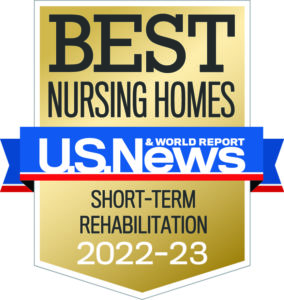 Mission, Vision and Values
Casa is where residents can enjoy the retirement they desire. Our goal is to help them do that by striving to be the best Life Plan Community, providing the highest-quality care and services, employing friendly and well-qualified staff who are passionate about their work, and honoring the dignity and worth of all our residents and employees.
How We Serve You
Easy Living: Casa offers services and amenities that make life here maintenance- and worry-free.
Peace of Mind: Our Health Center offers access to all levels of on-site, high-quality care if you ever need it.
A Guiding Hand: We have social and pastoral services to help you or a loved one navigate life and health challenges.
A Foundation for the Future: The Casa Foundation is designed to benefit Casa residents now and in the future.
A Tradition of Caring
Casa de las Campanas was originally founded by teachers. In fact, our iconic bell tower was built to evoke a school bell. That spirit of personal growth and community betterment has never left Casa. Our residents reach beyond our campus to improve the lives of vulnerable members of the San Diego area, including the homeless population and premature babies. And a portion of the Casa Foundation's funds provides scholarships to Casa team members.
Casa de las Campanas Financial Report