Senior Living & CNA Careers in San Diego, CA
Let's Grow Together
If you're a self-motivated, compassionate person looking for San Diego jobs that allow you to make a deep and important difference in the lives of seniors, look no further than Casa de las Campanas. Our community is the ideal place to begin or grow your senior living career. Join a supportive culture that encourages career development and offers competitive compensation and benefits.
Current Positions Available
If you're ready to bring your expertise, positivity and can-do spirit to Casa de las Campanas, call 858-869-0527 to find out more about our current openings.
Hear from our employees why they love working at Casa de las Campanas
Richard Gonzalez
Community Safety Officer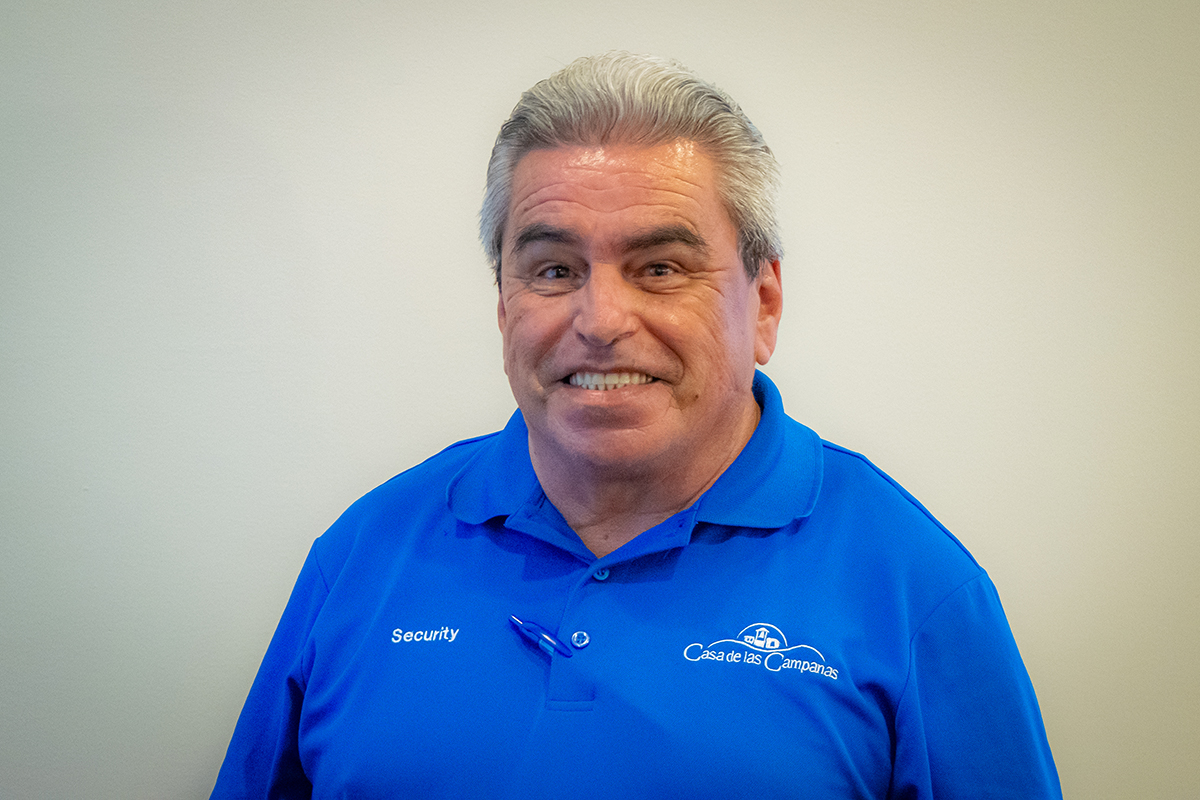 "I've worked at Casa for the past 18 years as a Community Safety Officer and believe it's a great place to help people. It's all about caring for our residents and being a team player. I really enjoy working here because I'm making a difference."
Frank Solis
Clinical Care Manager/Director of Staff Development
"I've worked at Casa for 11 years now. I started here as a per diem floor nurse and was given the growth and opportunities to evolve into the Clinical Care Manager and Director of Staff Development. Along with career advancement and opportunities, the residents are my favorite part of working here. Organizing and directing their care is the best. Casa allows you to expand a passion for nursing and the long term care field, and gives you the tools to do it. If you enjoy a rooted culture of excellence and high expectations, Casa is a great place for you!"
Casa Values
We're committed to:
Maintaining the highest ethical standards in all that we do.
Maintaining a safe, secure and attractive environment for all generations served and for staff who choose Casa for their career.
Ensuring that residents enjoy the highest level of dignity, independence and quality of life.
Striving for resident satisfaction in all that we do.
Creating and maintaining a positive partnership among residents, staff and the board.
Providing leadership in developing innovative approaches to serving our residents, their families and the community at large.
Effectively managing our human and financial resources while maintaining our not-for-profit status.
Recruiting and retaining a highly professional and compassionate workforce that strives for excellence and has a passion for serving seniors.
Promoting personal and professional growth through career development.
Casa Commitment
As an equal opportunity employer, Casa has a strong commitment to making diversity an integral part of our culture — from the way we relate to each other as team members to the way we serve our residents. Diversity is that which makes us unique. By valuing diversity, Casa knows employees will bring unique perspectives and skills to their jobs, and encourage everyone to work together toward mutual success.
Employee Benefits for Full-Time Staff
Medical and dental insurance
Life insurance
Accidental death and dismemberment insurance
Long-term disability insurance
Medical and dependent care reimbursement accounts
Vacation and paid holidays
Employee assistance program
Voluntary vision insurance
AFLAC
Top Workplaces USA recognizes the LCS company culture and employee engagement, making us an employer of choice. We're full of gratitude to be recognized for the culture of excellence delivered across all of the LCS Family of Companies.