Vision-Driven Leadership
Our leadership team is dedicated to one overarching mission: to serve our residents. Our on-site leaders work with a Board of Directors, Executive Council, and national third-party management company, LCS, to bring a diverse set of experience and expertise.
Board of Directors
Casa's Board of Directors consists of respected leaders from the business, medical and civic communities in the San Diego area. Board members serve three-year terms without compensation. They may serve three consecutive terms. The Casa board members work closely with LCS. Both of these entities place a high priority on input and recommendations from residents elected to serve on the Executive Council, and their advisory committees.
Jim Seifert
CHAIR/PRESIDENT
Jim was elected to the board in December 2020. He currently serves as a member of the finance & investment and health & wellness committees. Jim has a B.A. in economics from the University of Colorado, Boulder. Jim has been active in commercial real estate since 1984. For the first 11 years of his career, he worked for three different commercial real estate firms in brokerage and asset management. For 22 years, Jim worked for a Fortune 250 company in the corporate real estate department with oversight of up to 30 employees and a $80 million annual budget.
His expertise includes the entire life cycle of real estate, including market evaluation, coordinating planning and programming activities with architects, engineers, land planners, traffic consultants, contractors, brokers and government officials. He has excellent financial analysis skills, including evaluating cash flows and establishing base line revenues for lender/investor review. He also takes pride with day-to-day responsibility for property development and expediting solutions to ensure the project is kept on schedule and budget.
Jim was elected to the board in December 2017. He currently serves as vice chair of the Board of Directors, chair of the Casa Foundation, chair of the legal committee, and is a member of the governance committee. Jim is a local attorney specializing in corporate, real estate and business matters, including insurance law. As general counsel to diverse business entities nationwide, Jim is responsible for developing strategies to minimize risk, navigating complex transactions, and representing his clients' interests in litigation. Jim has successfully tried numerous cases and argued before the California and federal courts of appeal. He is also a frequent speaker and lecturer to professional and community groups on a variety of legal topics and is a regular columnist for the San Diego Defense Lawyers and the San Diego Chapter of the National Association of Real Property Managers.
Committed to community service and strengthening our community, Jim has assumed leadership positions on an assortment of foundations. He is a former director for the Blue Sky Community Foundation, the Bernardo Town Center Property Owner Association, the Rancho Bernardo Community Foundation, the Rancho Bernardo Chamber of Commerce, and its successor the North San Diego Business Chamber, having chaired the board of both chambers during his tenure. As a longtime member of the Rancho Bernardo Sunrise Rotary, Jim has held almost every board position and served as the Club's president during 1996-1997. During 2006, Jim was inducted into the Rancho Bernardo Hall of Fame and recognized as the Rotarian of the Year in Rotary District 5340.
Katherine was elected to the board in December 2014. She currently serves as the Casa board secretary, vice chair of the Casa Foundation board of directors, and is a member of the marketing & community outreach and governance committees. She has served as chair of the health and wellness committee. Katherine has more than 40 years' experience, 35 in California alone, as a licensed, practicing architect specializing in educational facilities (university, community college, and K-12) and health care and retirement projects. Katherine received her Bachelor of Arts with a major in architecture and master's of architecture degrees from Washington University in St. Louis. Katherine is a principal and majority owner of Lord Architecture, Inc., located in Rancho Bernardo. She has been a member of the American Institute of Architects for 35 years and is currently the AIA/San Diego Chapter's president. She is also a member of the USGBC/SD, the Collaborative for High Performance Schools, the Coalition for Adequate School Housing (CASH), and an advisory board member of the New School of Architecture.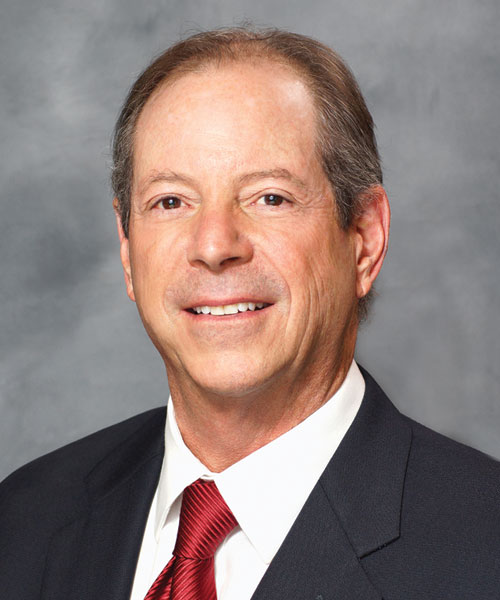 Craig was elected to the board in May 2014. He is chair of the Board of Directors and formerly served as vice chair of the board of directors and has served as chair of the finance committee as well as a member of the audit committee, legal committee, and the marketing & community outreach committee. Craig's community involvement parallels his 30-year career at the helm of Rancho Financial Mortgage. He is a founding member and past president of the Rancho Bernardo Business Association. Craig is a member and has served as president for the Rancho Bernardo Rotary Club and has served on Rotary International, Palomar Health Foundation Board of Directors, the Poway Center for Performing Arts, and the Rancho Bernardo Business Association. In 2008, he was inducted into the Rancho Bernardo Hall of Fame in recognition of his community service.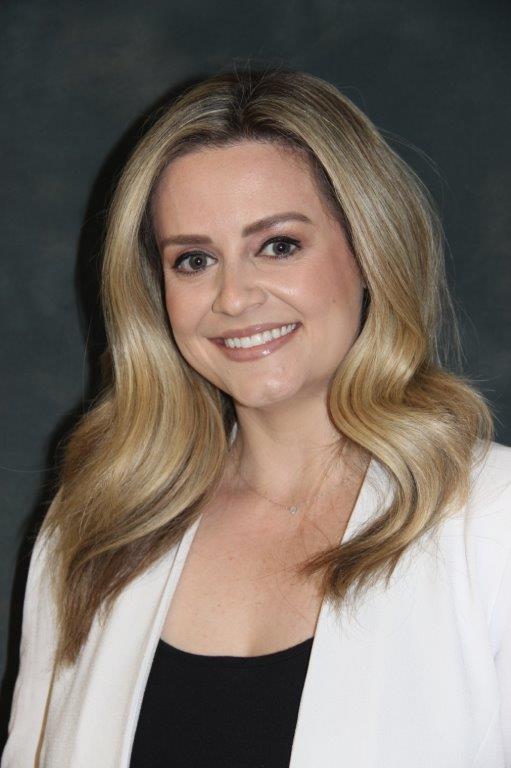 Megan Tanner is a seasoned marketing professional with over 6 years of experience in the industry. Born and raised in Poway, California, Megan is deeply committed to giving back to the community that shaped her formative years.
Currently, Megan is serving as Director of Client Services at a profitable startup, Ignite Media Group, where she oversees the account management team and sits on the leadership team where she provides guidance on business decisions and strategy. Her expertise in marketing has helped her team succeed in a highly competitive market and she continues to drive growth through innovative and effective marketing campaigns.
When Megan isn't busy at work, she enjoys spending quality time with her family, traveling, or cheering on the San Diego Padres.
Excited to give back to the community she was born and raised in, Megan is thrilled to serve on the board of directors for an organization that aligns with her values and priorities. With a fresh perspective and a wealth of experience, Megan is eager to contribute to the board's efforts to make a difference and drive positive change.
Janette Piankoff, Ph.D.
DIRECTOR
Janette Piankoff was elected to the Board in 2021.  She is currently the Director of Organizational Effectiveness at SDG&E where she heads up training and development efforts.  Prior to that she was the Director of HR, OD and DE&I at Sempra.  Earlier in her career she had her own organization development consulting practice specializing in C-Suite assessment and development. Dr. Piankoff earned her Ph.D. In Industrial/Organizational Psychology from the California School of Professional Psychology in San Diego.  Her B.A. and M.A degrees are also in I/O Psychology.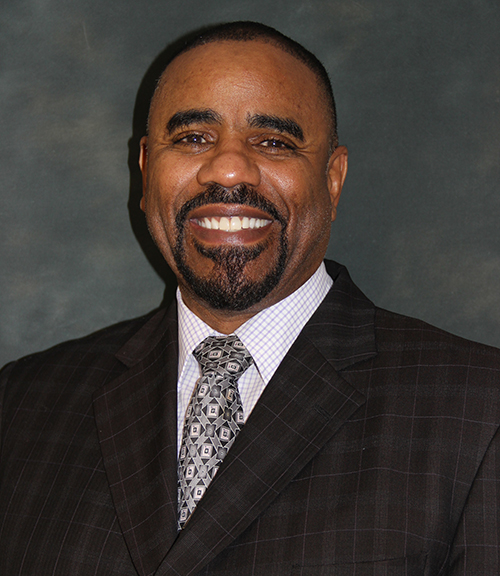 Vernon Pertelle was elected to the Board in 2021. He is the President and CEO of StraitHealth. He is also the President and Executive Director of Pulmonary Horizons, which provides national, regional, local and organization-specific education programs designed to improve the overall diagnosis, treatment and management of patients with COPD. He is a health care executive with significant operations, strategy, and financial management experience in the continuum of care, including hospital & health systems, post-acute care, HMO benefit administration, Home Medical Equipment (HME), and Durable Medical Equipment (DME) providers and manufacturers. He is an author with original work including manuscripts, abstracts, contributions, books and has served as a reviewer for peer-reviewed healthcare journals. He is a speaker at the national and international respiratory professional societies and has presented clinical importance topics to improve patient care.
Alex was elected to the board in December 2020. He currently serves as chair of the finance & investment committee. In 2007, Alex launched his career with Thornburg Investment Management, a mutual fund company in Santa Fe, New Mexico. Those initial years in finance served as Alex's foundation on a path that would lead him into becoming a financial advisor with The Compass Pointe Group in 2011. Having grown up in the North County communities of San Diego, this transition in his career served as a homecoming to Southern California.
Today, Alex serves as one of the three advisors on The Compass Pointe Group. They specialize in comprehensive wealth management, investment management, and financial planning for select families throughout the country.
He received his Bachelor of Science in business administration with minors in economics and government from the University of Redlands. During his senior year of college, he was selected to attend the School of Economics at the University of East Anglia in Norwich, England. Alex is an accredited investment fiduciary (AIF) and holds his Series 6, 7, and 65 licenses.
Alex is active in the community. He stays busy coaching youth sports and keeping up with his four children and two stepchildren. When not with his kids or working, he is driven by philanthropic endeavors. His membership with Rotary serves as his conduit to give back. He is a member of the La Jolla Golden Triangle Rotary Club, serving as president in 2017-2018. For fun, Alex enjoys traveling with his family, golf, pickleball, and hiking around San Diego County.
Sonja "Sonny" Googins
DIRECTOR & RESIDENT BOARD MEMBER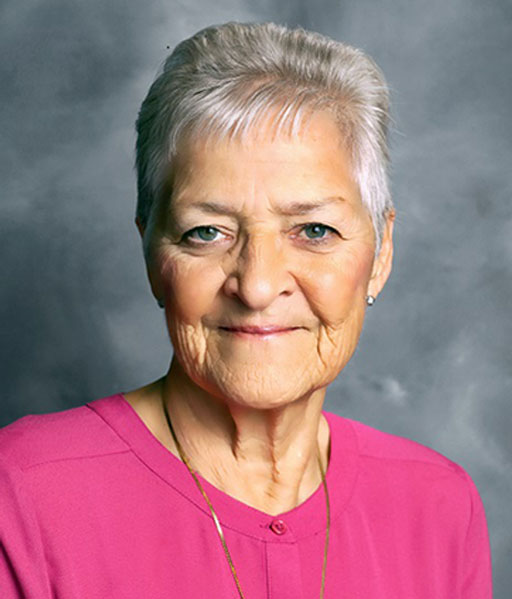 Sonja was elected to the board in December 2018. She serves as the resident board member and is currently chair of the health & wellness committee and a member of the marketing & community outreach committee and the health & wellness committee, and has served as president of Casa's resident council. She is an active member of the Rancho Bernardo Planning Board, Rancho Bernardo Rotary, and the Poway Symphony Board. Prior to retiring in San Diego, Sonja served the Connecticut State Legislature's House of Representatives for 12 years.
Life Care Services®
Life Care Services has over five decades of experience managing retirement communities across the country. They offer a broad knowledge of senior living trends and best practices that help keep Casa on the forefront of the industry.
Casa Management
Kim Dominy
EXECUTIVE DIRECTOR
Kim is executive director at Casa de las Campanas with Life Care Services®, An LCS® Company. Kim has been with Life Care Services since 1996 and has served in various administrative positions throughout the country. She has been at Casa since 2008. Kim is a graduate of the University of Rochester with a B.A. in psychology. She also holds a Master of Science in public administration/gerontology from the University of Arizona. She is a licensed nursing home administrator, a licensed preceptor, and a licensed RCFE administrator. She has previously held licensure in Connecticut, Arizona and Florida. Kim is currently serving as a board member for LeadingAge California.
Brooke Robichaud
HEALTH CENTER ADMINISTRATOR
Brooke is the Health Care Administrator of Casa de las Campanas. She is a graduate of the University of California, Santa Barbara with a B.A. in Biological Anthropology. Since graduating from college, Brooke has worked in various departments within skilled nursing, including medical records, activities and dietary before joining Life Care Services' administrator-in-training program. She is a licensed nursing home administrator in the state of California.
Brooke Harris
RESIDENTIAL ADMINISTRATOR
Brooke Harris attended the University of Wisconsin Eau Claire and graduated with a Bachelor of Business Administration degree with an emphasis in Health Care Administration. Brooke has worked in long term care since her graduation, working in for-profit and not-for-profit skilled nursing and rehabilitation facilities in Wisconsin, Washington, Arizona, and California. She is currently licensed in the state of Washington. Brooke has served as Residential Administrator of Casa de las Campanas since May of 2022. She began working with Life Care Services, an LCS Company, since 2021.
Executive Council
The Executive Council consists of a group of dedicated residents elected by their peers. The council communicates with resident committees and the Casa Resident Association through regularly scheduled meetings. They ensure community leadership acts with detailed insight into the resident experience.
Executive Council Members 2023
President: Ed Caviness
Vice President: Pat Stevens
Secretary: Steve D'Adolf
Treasurer: Tom Lee
Member: Judy Myerson
Member: Val Murphy
Member: Mary Evert
Past President: Jim Wills
Casa Leadership Team
Kim Dominy, Executive Director
Brooke Robichaud, Health Center Administrator
Dave Johnson, Chief Financial Officer
Van Cupples, Director of Sales and Marketing
Stephanie Ramos, Director of Community Life
Monica Furgiuele, Director of Resident Services
Patricia Niemeyer, Food and Beverage Director
Shila Jurado, Director of Residential Continuing Care
Nanci Forbes, Director of Human Resources
Mary Ann Reyes, Director of Environmental Services
Bud Stevens, Facilities Director
Jeremy Graham, Director of Community Safety & Transportation
Brooke Harris, Residential Administrator