What are the 8 Dimensions of Wellness in Senior Living
8 Dimensions of Wellness for Seniors
As we age, prioritizing our health and well-being is more important than ever. Most of today's senior living and retirement communities San Diego are embracing the concepts of health and wellness to help residents forge a lifestyle that will help them live longer, healthier lives.
A health and wellness approach to a senior living community's culture and overall lifestyle usually incorporates engaging social programs, nutritious meal plans, and a variety of physical activities to help residents achieve greater wellness in a safe environment.
But while eating right and exercising are very important aspects of creating a healthier and happier living environment, a holistic lifestyle and greater wellness means much more than that.
By definition, wellness is not simply the absence of disease or stress. It also includes the presence of purpose in life, supportive relationships, a healthy body, and a living environment that promotes genuine happiness among those within the community.
Understanding senior wellness and the dimensions impacting your overall health and happiness is key to finding the right retirement community to eventually call home.
What Are the Benefits of Prioritizing Wellness for Seniors?
Today's independent living communities are aware that improving residents' overall wellness is essential to creating an amazing living experience. That's why the highest-quality senior living and retirement communities offer thoughtful and attentive support that's specifically tailored to your health needs.
Any number of daily situations can affect your ability to be happy and healthy. This is why it's imperative to recognize that wellness is an intentional and active process of trying to improve your overall quality of life.
Achieving true wellness is important at every life stage, but it becomes increasingly significant as you age.1
From maintaining your physical health to enhancing your spiritual well-being, your personal wellness can help protect you from diseases, guard you from obesity, help you avoid feelings of depression, and improve your overall existence. When you're feeling healthy and well, you'll be able to live the lifestyle you desire for a longer period of time.
Why Do Senior Living Retirement Communities Focus on 8 Dimensions of Wellness?
At Casa de las Campanas, focusing on the 8 dimensions of wellness for all our residents ensures each person achieves individual happiness while also increasing their sense of community and belonging.
While the 8 dimensions of wellness are focal elements at Casa, you won't find an emphasis on them at just any senior living community. The 8 dimensions of wellness we'll discuss are proprietary to Life Care Services (LCS), the second-largest manager of rental senior living communities and Life Plan Communities.
Get to know the 8 dimensions of wellness that help our residents achieve a genuine state of well-being:
8 dimensions of wellness include:
Emotional Wellness
Achieving emotional wellness refers to your ability to successfully manage and navigate the stressors you experience while adapting to life changes and difficult situations. It's an acceptance of the emotions you experience as you age while actively working through those emotions in a positive and healthy way.
At Casa, we're focused on your whole-person health. Through this lens, we'll help you find the rhythms and techniques that work best for you for self-care, stress reduction and overall emotional wellness.
---
Physical Wellness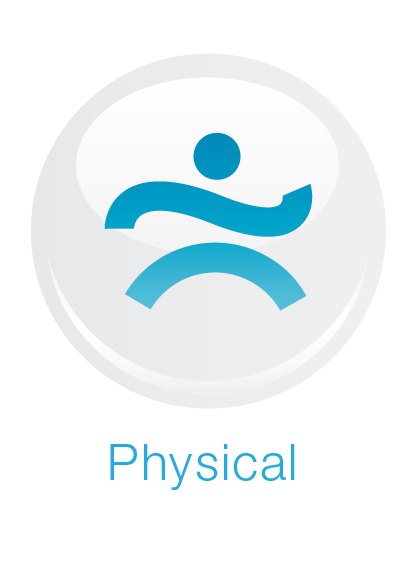 Physical wellness consists of healthy habits toward exercise, nutrition, sleep, appropriate health care, stress reduction, and overall physical health. Maintaining an optimal level of physical health allows you to truly attend to and nurture the other dimensions of wellness.
At Casa, we're committed to helping you achieve your wellness goals by offering a wide range of indoor and outdoor fitness opportunities to keep you moving on the right path.
---
Social Wellness
Working to develop a support system by maintaining healthy, stimulating relationships and meeting new people who share your interests is vital to aging in a healthy manner — and always a priority at Casa. As you get older, your risk of isolation increases significantly, which can lead to depression and other mental health issues.
At Casa, we work hard to ensure you stay connected through social activities that help improve your quality of life and positive perspective in the long term. We encourage social wellness by creating a community that shares meals, movie nights and much more, because each resident deserves to feel connected and appreciated.
---
Intellectual Wellness
This dimension is integral to improving your ability to adapt intellectually while also continuing to learn new information throughout the course of your life. It encourages you to expand your knowledge and share it with others.
At Casa, there are a multitude of things you can do to feed your intellectual curiosity, like enrolling in a class, joining a new group, or simply devoting your time to learning and developing a new skill.
---
Spiritual Wellness
True spiritual wellness can be defined as being connected to something greater than yourself while you search for deeper meaning and purpose within your life.  Spiritually evolved individuals use their own set of values, morals and beliefs to guide their daily decisions while striving to find a sense of purpose outside of themselves.
At Casa, we offer a variety of spiritual expression opportunities, including volunteering, meditating, spreading compassion to your neighbors, and many more.
---
Vocational Wellness
It's important to remember that you've developed valuable work and life skills throughout your life that can enhance your life now and benefit an entire senior community, like Casa.
You can develop this dimension by sharing your experience at Casa with others, volunteering around the community, or leading discussion groups that encourage residents to teach each other valuable skills so each person can personally contribute to improving our community.
---
Environmental Wellness
Feeling safe and secure while living at Casa is an essential part of our community and an intricate part of you staying healthy. Studies have shown that keeping a positive attitude can lower some health risks and improve your overall state of mind.
Becoming socially active and maintaining a supportive living environment at Casa can boost your mood and keep you connected to friends and loved ones. It's also why we decorate for each season and constantly work to keep our community clean and beautiful for all our residents.
---
Health Services
Health Services refers to your easy access to necessary health care — whether you can quickly and thoroughly address challenges that arise and keep chronic conditions under control.
At Casa, our full continuum of senior care provides the wide-ranging support you'll need, no matter how your health needs change in the future.
---
Casa de las Campanas and Whole-Person Health
At Casa de las Campanas, we're keenly aware that wellness is an essential component to your overall quality of life. That's why we incorporate these 8 dimensions of wellness into every level of care we provide to our residents.
Our senior living community offers compassionate and attentive support that's specifically tailored to every senior's individual health needs. This provides our residents with the confidence to embrace senior living knowing health and happiness are top priorities within the community.
Did you know? We're consistently reinvesting in the campus and community offerings here at Casa de las Campanas. We're also the only not-for-profit Type A Life Plan Community in San Diego County (also known as a continuing care retirement community or CCRC).
As we celebrate our 33rd anniversary, we invite you to learn more about us, about senior living in San Diego and how we follow eight dimensions of wellness to focus on whole-person health.
Contact us to get your questions answered. We look forward to getting to know you.
Resources:
1.National Institute on Aging. Promoting Wellness in Older Patients. Accessed September 9, 2021. https://www.nia.nih.gov/health/promoting-wellness-older-patients.
2.National Center for Biotechnology Information. Dimensions of wellness: Change your habits, change your life. Accessed September 9, 2021. https://www.ncbi.nlm.nih.gov/pmc/articles/PMC5508938/.
3.Substance Abuse and Mental Health Services Administration. Creating a Healthier Life. Accessed September 9, 2021. https://store.samhsa.gov/sites/default/files/d7/priv/sma16-4958.pdf.